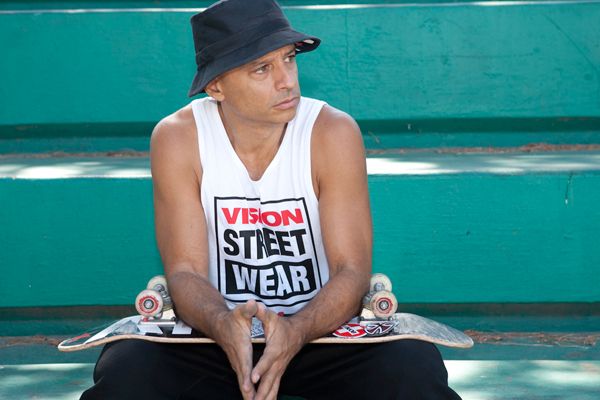 Vision Street Wear is proud to announce the addition of professional skateboarder, Felix Arguelles to the team. As one of the most well-known and respected individuals within skateboarding, Felix is not only a professional skater but also an incredibly successful designer, brand builder and media personality. He has served as a mentor to numerous respected and up and coming skateboarders such as Danny Montoya, Kenny Anderson and Manny Santiago, while also being an on-air announcer and analyst for Rob Dyrdek's Street League Skateboarding Tour. He is one of the most recognized skateboarders in history and, as such, shares a true connection with the Vision Street Wear brand.
Growing up in New York City helped kick-start Felix's skateboarding career and lead to an early interest in fashion, art, and music. He started designing for SHUT Skateboards in 1986, which later became Zoo York, where his clever designs became a phenomenon overnight. He was a founding rider for World Industries and also designed a signature collection of boards, t-shirts, wheels and hats for Planet Earth. With their support, he launched a clothing line of his own, Rhythm, and later co-founded ADIO footwear. In 2007, Felix played an important role in helping Travis Barker grow his brand, Famous Stars and Straps.
"I've always been a big believer in the mantra 'If you endure, you conquer,'" says Felix. "Both Vision and I have been in the industry a long time and teaming up is a natural progression for me. It's exciting to work together to help reach a new generation of skaters".
To keep up with Felix follow him
@ONEFELIX
Permalink