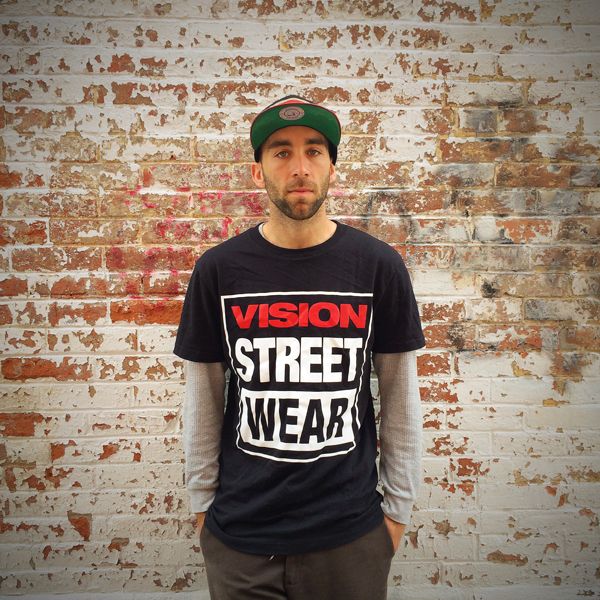 We are excited to announce pro skater Anthony Shetler has joined the Vision family! Turning pro in 2009, Shetler is a leader of the new generation of skaters to hit the world stage. His award-winning repertoire includes numerous features in Skateboarder Magazine, Transworld, ESPN and Thrasher to name a few, along with the launch of his own brand,
All I Need
.
Born in Massachusetts, Shetler found solace in skateboarding after the tragic death of his father. Through perseverance and fervor he quickly earned the opportunity to travel the world. The 31 year old, highly regarded in the industry, has been sponsored by some of the largest skate brands including Birdhouse, Zoo York and World Industries. Launching his own line, All I Need, has given Shetler the opportunity to work with young aspiring skaters helping to further develop their careers. Being meticulous, resilient, and unwavering in his work ethic has allowed him to understand the principles of business, design, and marketing which gives him the opportunity to give back all the blessings he has received.
"My skateboard didn't care that I was poor, emotional and practically homeless. It gave me a sense of self and was an outlet of expression. Working with Vision, one of the founding fathers of skateboarding, while being associated with legends such as Mark Gonzales and Duane Peters is a true honor," says Shetler.
Check out Shetler's video right here, shot and edited by Dan McGrath, and make sure to check out more sick skate shots in
Anthony's Crew Section
.